Below are links to pages about the Somalis at Sunfox.   Click on the button to see more about each cat.  This page will be updated as we get new photos, so check back frequently.

GP Pirouette's Blue Gene Kelly of Sunfox blue Somali neuter


Junglecats is the homepage for Cleo, Frankie and Kiki, rescued domestic cats who graciously shared their home with the Somalis.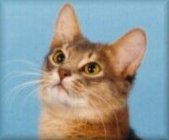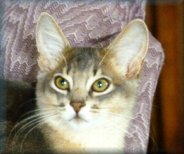 Photos of former residents of Sunfox who have gone on to be spoiled babies in wonderful homes!

RW, CH, PR Sunfox Tangled Up in Blue

blue Somali neuter